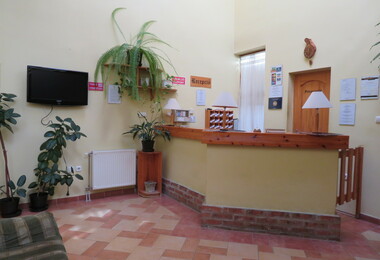 The "Queen of the West", Szombathely is also the oldest established city in Hungary, the seat of the Vas County and a significant hub.
The Restaurant and Hotel of Józsi Bácsi opened in 2003 in this historical city. It is a cozy and comfortable hotel, located in the suburb of Szombathely.
For our domestic and foreign guests it is easy to reach by car or bus.
For us it is important that you feel as comfortable as possible during your stay in our hotel. This provides you our courteous, German and English speaking staff in 24 hours a day.
Unlimited internet access (WIFI) throughout the hotel, as well as outdoor 95 parking spaces are free.
Our individually designed, spacious, comfortably furnished, air-conditioned rooms all have a bathroom with a shower. The rooms are equipped with smart television, safe, telephone and minibar.
Due to its excellent location and atmosphere, it is a popular destination for domestic and foreign tourists too. Enjoy the convenience of the hotel: the program options of Szombathely and the surrounding countryside, the offers of tourism, the quiet idyllic environment of silence and greenery.
We hope that soon you will be welcome to our guests too!